About
Yarden started judo when she was 6 years old and retired at the age of 28.
Yarden won dozens of medals during her career and is an 8 times Israel's national champion.
On the world stage she won 3 European Championships medals, was 2013's world champion and 2014's world silver medalist.
She is an Olympic medalist from the Rio Olympic Games 2016.
Yarden was named best female Israeli athlete in 2013, 2014, 2016.
Today Yarden talks about her career in a lecture or how she describes it "A Life Story".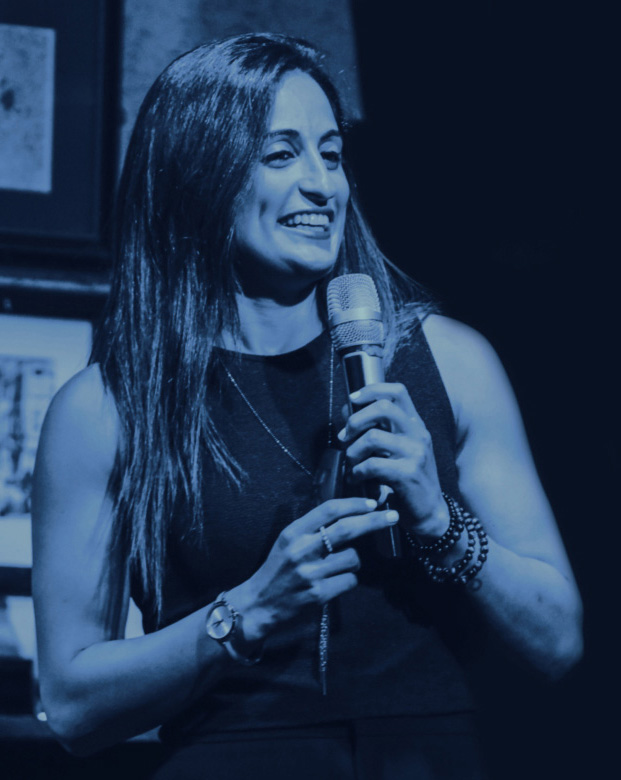 Yarden shares with the audience her insights about handling competitions and rivalries, success and failure, recognising individual strengths and weaknesses alongside with technical and mental abilities. These insights allow the participants to develop their career and business (business mentoring).
Yarden's lecture is designed to help organisations promote its human resource, while providing tools designed to encourage competitiveness and excellence.
The lecture is an inspiration to many business people, athletes, educators, children and teens. Yarden's challenge of the gender issue in a sport that requires both strength and strategic skills, combined with the tools she developed to face these challenges allows her audience to find within themselves their own personal ideas and abilities on their own quest of breaking their glass ceiling.
The frontal lecture is an hour long, the online lecture is 40-60 minutes, both include a presentation, video clips and Q&A.
Purchase courses
את הקורס הדיגיטלי ״הכוח שבמוח״ פיתחתי לצד בעלי מקצוע כשהמטרה החשובה ביותר שעמדה לנגד עינינו היא עתיד ילדיכם..
הקורס בנוי משמונה שיעורים כאשר כל שיעור בנוי על התמודדות איתה הייתי צריכה להתמודד בעצמי, על הדרך שבחרתי כדי לצלוח את המכשול ועל המסקנות שלקחתי איתי קדימה
הקורס מומלץ לילדים וילדות בגילאי 8-14.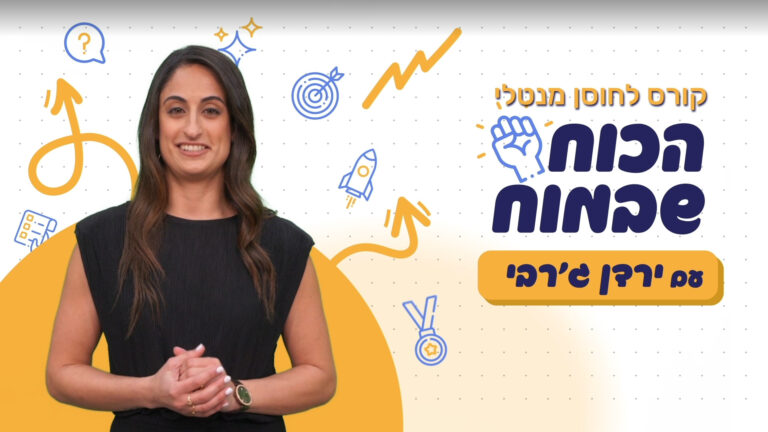 שמונה שיעורים של הקורס ״הכוח שבמוח״ כשבסיומו תישמר לכם האפשרות להיפגש איתי לשיחת ווידיאו של 30 דקות, יחד עם 10-15 ילדים בלבד, בה תוכלו לשאול אותי שאלות ולהתייעץ בכל הנוגע ליומיום שלכם.
הקורס מומלץ לילדים וילדות בגילאי 8-14.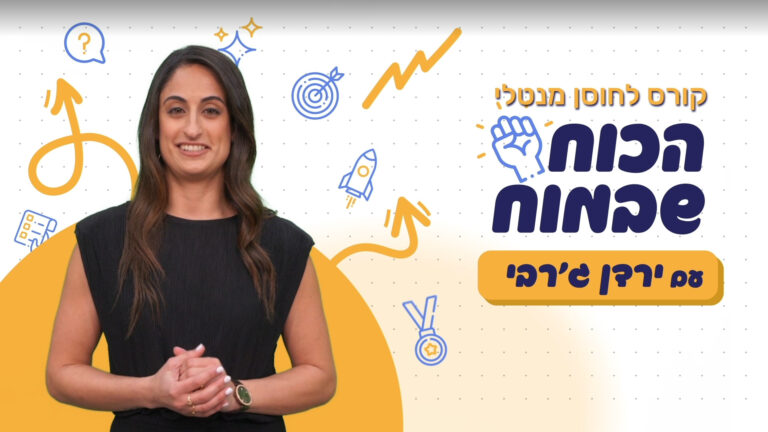 הקורס ״הכוח שמוח״, גם במחירים לקבוצות גדולות.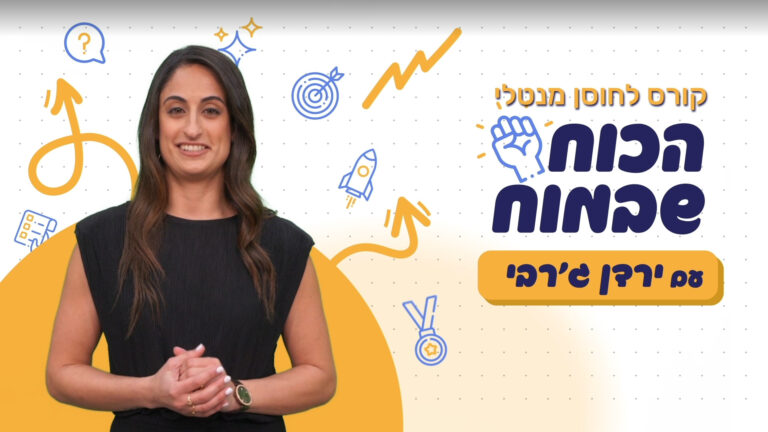 Contact us
If it will appear any questions, please, contact us via email or fill information and we will answear you back.